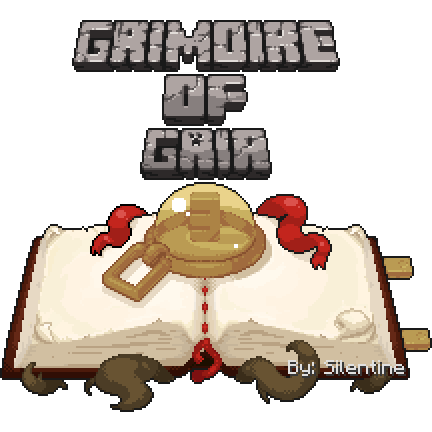 Welcome to The Grimoire of Gaia Wiki 
Grimoire of Gaia is a Minecraft mod that adds a ton of new mobs and items and attempts to make the game of Minecraft a bit more difficult or balanced for game sessions that are heavily modded with mods that tend to make vanilla Minecraft easier. It was created by Silentine and was initially released on July 2012.
This wiki serves as a catalog of information regarding the contents of this mod.
Official thread in the Minecraft Forums: Link
Download links to mod:
GitHub page: Link
Discord channel: Link
Found an issue/bug? Have any suggestions? Feel free to post them in the
GitHub issues tab
.
Content
Videos
Design History
An image history on the redesigns of the mobs through out the years created by TheStimerGames;
Discord
Grimoire of Gaia has its own Discord server. Click on the link below to join.
Version
Wikia Status:
Up-to-Date (1.6.9.3)
Latest release:
Version (1.6.9.3) for Minecraft (1.12.2)
Last updated:
March 12 2019
Download the latest version here.
Check the changelog here.
Activity Feed
Favorite monster girl
Which monster girl is your most favorite from Grimoire of Gaia 3?
Community content is available under
CC-BY-SA
unless otherwise noted.